I ett allt mer fragmentiserat samhälle är det viktigare än någonsin att det finns sociala rum som uppmuntrar till interaktion och samarbete som stärker banden mellan människor. Museer kan skapa dessa platser, vilka hjälper människor att interagera, ha sociala kontakter och lära sig mer om museets ämnen genom ett interaktivt och engagerande sätt att lära sig på.
Projektet Increased Learning Through Social Spaces kommer att utveckla en kurs för dem som arbetar med vuxnas lärande, både inom formellt och informellt lärande. Kursen kommer att ta upp hur man skapar, använder och utvärderar sociala rum på museer. För att skapa kursen kommer vi att undersöka existerande exempel av hur man bäst arbetar på detta sätt och vi kommer att genomföra pilotstudier för att testa olika metoder och grepp för att finna de effektivaste sätten att använda sociala rum för lärande.
I projektet medverkar parter från Sverige, Norge och Danmark. Projektet leds av Stiftelsen Regionmuseet i Skåne. NCK medverkar framförallt genom att ha huvudansvaret för utvecklandet av kursen. Projektet finansieras av Nordplus.
Kurs 28-29 september – anmäl dig här
Rapport från projektet
Du kan läsa mer om projektet här eller kontakta Gustav Wollentz om du vill ha mer information.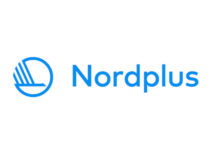 In English:
In an increasingly disrupted society there is more than ever a need for social spaces which encourage interaction and cooperation, and which strengthens connections between people. Museums can provide these spaces, which will help people learn to interact, to socialize and to grasp more about the topic of the museum through an interactive and engaging form of learning.
The Increased Learning through Social Spaces project will develop a course for adult educators within formal and informal learning on how to create, use and evaluate social spaces in museums. In order to do this there will be some mapping of existing best practices and piloting of methods in order to be able to offer the most up to date and most efficient ways of using social spaces for learning.
The project partners come from Sweden, Norway and Denmark. The project is managed by the Regional Museum Kristianstad, in Sweden. NCK participates mainly through developing the course, in collaboration with the other partners. The project is funded by Nordplus.
Course september 28-29 – registrate here
Report from the project
For more information, check out the project's webpage or contact Gustav Wollentz.